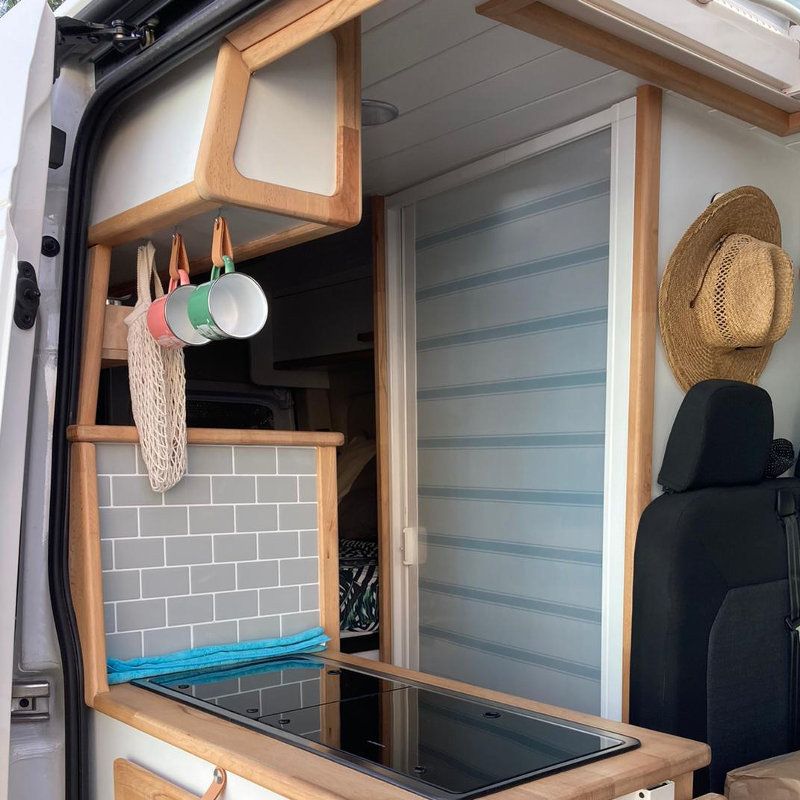  
Rollaway Screen for Campers, Caravans, Motorhomes, Buses, Sailboats, Yachts, other boats,... Height 172 cm
Horizontal rollaway screen for showers with lower than normal height. Extensible from 50 up to 100 cm width. White aluminum. White, transparent or custom door. Height: 172 cm.
Easy installation, without having to measure or drill walls: only extend to the desired measure. It opens the entire usable space when entering. Self-cleaning every time it's used. Safe (no glass). Symmetrical: it can be installed to open to right or left. All its components are replaceable.
The only rollaway screen with European Conformity (CE): Water-tightnes, wear resistance (20.000 opening cycles) and impact resistance certificates.
Internationally patented system (including Europe, USA and China). Manufactured and approved in the EU. Applus, Qualicoat and Qualanod labels.
Designed to last a lifetime.
The best solution for daily cleaning in Campers, Caravans, Buses, Sailboats, Yachts and all kinds of spaces where the shower has a limited height, lower than normal.
Earn in comfort, water-tightness and safety.
The door opens and closes easily: thanks to its design, it slides perfectly by the guide rails, without getting stuck.
Once closed, the door can not open by itself, since it is equipped with a mechanical snap lock and a safety latch that is lowered when closing the door (it does not have a magnetic strip closure, because it is not reliable in this kind of door, tighten by a powerful spring).
When opening the door, it remains fully rolled up inside its box, without losing its winding tautness.
100% watertight partition: it fully closes the space and has been designed to avoid any water leak. With an approved water-tightness certificate.
Solid: made with the best materials and designed to achieve the greatest strength. All its elements remain firmly fixed, without slip away, loosen up or displace themselves.
Unequal comfort: it opens the entire usable space, making easier access to the bath area, avoiding uncomfortable or forced postures that can cause dangerous slips.
Self-cleaning: it incorporates an effective self-cleaning system that acts in every opening and closing, making unnecessary any subsequent manual cleaning. Save time and money!
More eco-friendly: it protects the environment, since it doesn't need cleaning products.
Safer: it avoids potential dangers in case of accident, having no glass or other dangerous elements.
Adaptable to all shower widths, from 50 up to 100 cm.
Self-installable kit, supplied in a box of small size and only 9 kg weight.
Replaceable components: if one is ever damaged, you'll only have to replace it, without you needing to buy a new screen.
INSTALL YOURSELF A ROLL SYSTEM ROLLAWAY SCREEN AND FORGET ALL TROUBLES IN YOUR BATHROOM!